seascapes
Corals, wrecks, rocks and various formations from all over the world are right here.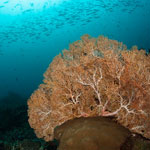 Gorgonia in Raja Ampat
Raja Ampat is a part of so-called "Biodiversity Triangle". Thousands of various kinds of fish and corals can be seen there in just one dive.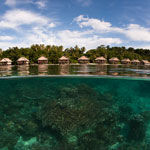 Two Worlds
This hotel in the heart of Raja Ampat, on Birie island, is built exaclt the way locals built their houses on the water.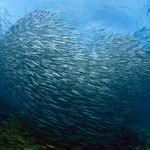 A Vortex of Blades
Yellowtail barrakudas are not as big as their striped relatives but still can create quite an impressive view.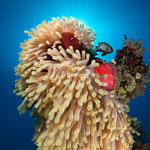 While the Owners Are Sleeping
This black damselfish lives in the anemone together with the native host - anemonefish.
Ocean
What can be more serene and relaxing than crystal clear blue water with sun rays off the Menjangan Island shores?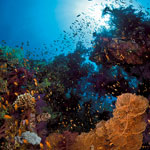 Coral Garden
Hurghada boasts some of the nicest and colorful coral reefs in the world. Though not so easy to reach on a windy day, Careless Reef is doubtless a jewel of the Red Sea.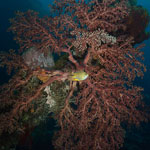 USAT Liberty Wreck
One of the most famous balineese wrecks - USAT Liberty, is so covered with corals, that it's hard to see the boat, which is over 70 meters long.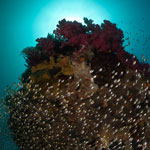 Silver Stream
Schools of glassfish usually stay in protected crevices and caverns, hiding from predators.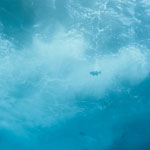 Surf
The waves break at the reef surface close to Bali.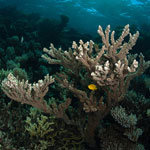 Coral Tree
Large formations of hard corals are reare nowadays. We should treasure each one and protect them for the sake of being.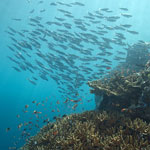 At the Reef
Corals reefs are home to thousands of fish and other creatures. They are vital for many ecosystems in the sea.
These materials were created by and belong to underwater photographer Natalia Pryanishnikova. They can be used for non-commercial purposes only, with credits to photographer Natalia Pryanishnikova and web-site www.divewonders.com. These materials are licensed under a Creative Commons Attribution-NonCommercial-NoDerivs 3.0 Unported License. Should you be interested in commercial use of any photo, please, do not hesitate to contact me.